A friend of mine works at an amazing tattoo studio here in Chicago called
Butterfat Studios
, which is owned by Esther Garcia (a genius).
Genevieve
is absolutely fantastic and her work is only getting better. In February she did a small series of awesome paintings for Butterfat Studios' mini-show, Sans-Culotte
A Valentine's Show
and I fell in love. I dare you to look at them and not giggle!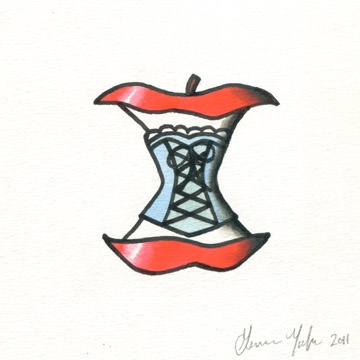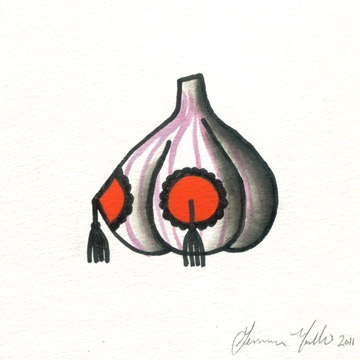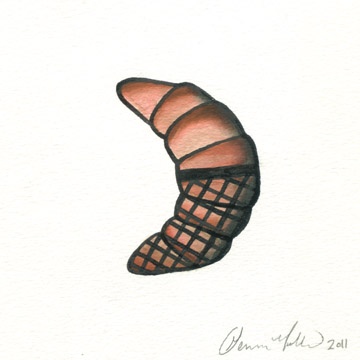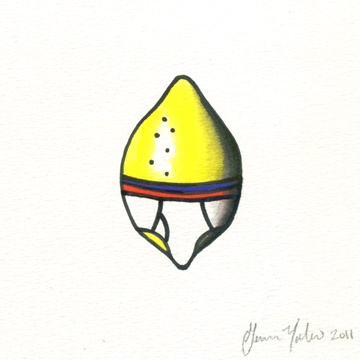 How adorable is food in underwear?? See the rest here.
I love food (big surprise there). I love desserts and pastries, but croissants happen to be one of my favorite things in general. They're adorable, fat little buttery babies and I love to look at them as much as I love to eat them! It was only obvious what my next move should be.
By the time all of the colors were mixed and the machines wrapped, I was totally antsy! No matter how many tattoos I've gotten, I'm always super nervous. I guess some things will never change...
All done!
Please check out more of her artwork at
showpigeon.com
, and if you're in Chicago, go get tattooed by her! I'm already planning my next one (hundred) :D